Barnes Crossing Instant Expert
Barnes Crossing Auto Group is pulling the curtain back on the car buying process and giving you the tools to become an instant expert!  We are changing the game, with a whole new way to buy a vehicle! You want to determine a good deal on a good car, and we want to give you the tools to do just that!  It's called the Barnes Crossing Instant Expert! And it's so easy to use!
Step 1: Choose Your Vehicle
Shop our incredible selection of new Hyundai cars, crossovers and SUVs or quality pre-owned vehicles to find the vehicle your interested in.

Step 2: Calculate Your Payment
The first thing you'll do when you engage in the online pre-purchase process is calculate a payment that makes the most sense for you. You can chat online with one of our sales representatives to learn more about each vehicle and negotiate a monthly payment plan.
Step 3: Value Your Trade-In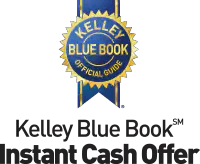 Another step in the pre-purchase process is figuring out the value of your current ride. Valuing your trade-in and applying it to your purchase furthers your negotiating stance and saves you even more money. Our state-of-the-art online tool gathers information from only the most reputable sources to give you an estimate that is fair and accurate.
Step 4: Apply for Financing
Once you've figured out what you want to pay and how much you can put down alongside the value of your trade-in, the next step is getting the financing needed to make it all happen. Our long-term relationships with banks and lenders has made Barnes Crossing uniquely positioned to offer our customers the most competitive rates you'll ever find.
Step 5: Submit Your Offer
The window to negotiate a deal on your next vehicle is open now. We want all our customers to take advantage of the convenience of the Name Your Payment program to eliminate the many headaches and long waits that can come from being at the dealership. It's an incredibly streamlined process that works out well for both our customers and us, and we're confident that you'll be satisfied with the deal you drive away with.


Barnes Crossing
Instant Expert:
Learn More!
<<<<  View our quick reference video on the Barnes Crossing's "Instant Expert" program, so you can start the purchase of your next new vehicle online!